Shooting Eyewitness: People 'Clapping and Laughing' After Killings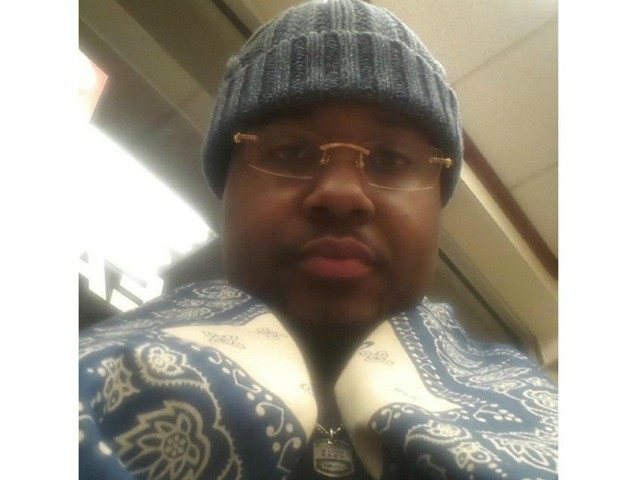 This as New York City's police commissioner said the gunman who ambushed and killed two police officers had made online posts that were 'very anti-police.'
Police Commissioner William Bratton choked up at a news conference at the Woodhull medical Center on Saturday afternoon as he talked about the fatal shootings of two officers in Brooklyn's Bedford-Stuyvesant neighborhood. Meanwhile, an eyewitness who spoke to
The Daily Beast
said that 'a lot of people were clapping and laughing' following the murder of the two police officers.
'Some were saying, "They deserved it," and another was shouting at the cops, "Serves them right because you mistreat people!"'said the man, identified as Carlos.
'They were, quite simply, assassinated — targeted for their uniform. … They were ambushed and murdered,' said Bratton.
'Every New Yorker should feel they were attacked, that our entire city was attacked, by this heinous individual,' said de Blasio. 'When a police officer is murdered it tears at the foundation of our society. It is an attack on all of us.'
De Blasio added: 'Our city is in mourning. Our hearts are heavy. We lost two good men who devoted their lives to protecting all of us.'
Mayor de Blasio and Bratton also talked of meeting with the family of the victims, Wenjian Liu and Rafael Ramos.
Liu was just married, and Ramos has a 13-year-old son.
Hundreds of members of the NYPD turned their back to Mayor de Blasio as he entered the news conference Saturday evening, and later these same officers lined the streets and silently saluted as the bodies of the two slain officers were taken away.
In a statement Saturday night, Attorney General Eric Holder condemned the shooting deaths as senseless and 'an unspeakable act of barbarism.'
Bratton said the gunman shot and wounded his former girlfriend in Baltimore earlier Saturday and made posts from her Instagram account.
Authorities didn't get into the specifics of the contents of the posts, but two officials said that he posted about shooting two 'pigs' in retaliation for the death of Eric Garner. They spoke on condition of anonymity because they were not authorized to speak publicly.
Ismaaiyl Abdullah Brinsley, 28, shot his girlfriend in Baltimore on Saturday morning then traveled to Brooklyn, New York City, to kill officers Liu and Ramos before turning the gun on himself. Liu and Ramos may have not even seen the gunman before they were shot, Bratton said.
The family of Michael Brown released a statement condemning the shootings, this after reports the killer had mentioned the name of the murdered teenager on his Instagram early Saturday.
'We reject any kind of violence directed toward members of law enforcement. It cannot be tolerated. We must work together to bring peace to our communities,' they said. 'Our thoughts and prayers go out to the officers' families during this incredibly difficult time.'
Governor Andrew Cuomo released a statement Saturday evening saying; 'Tonight, the thoughts and prayers of all New Yorkers are with the family and friends of New York City police officers Wenjian Liu and Rafael Ramos, who were assassinated in the line of duty.
'This deplorable act of violence is the opposite of what New York is and what New Yorkers believe in.
'These brave officers, along with the over 34,000 other uniformed men and women of the New York Police Department, put their lives on the line every day to keep our communities safe.
'They run toward danger when all of our instincts tell us to run away.
'Tonight, we all come together to mourn the loss of these brave souls.'
(AP) — Mayor Bill de Blasio said this is 'not the time for politics' following the murder of two police officers in Brooklyn on Saturday.